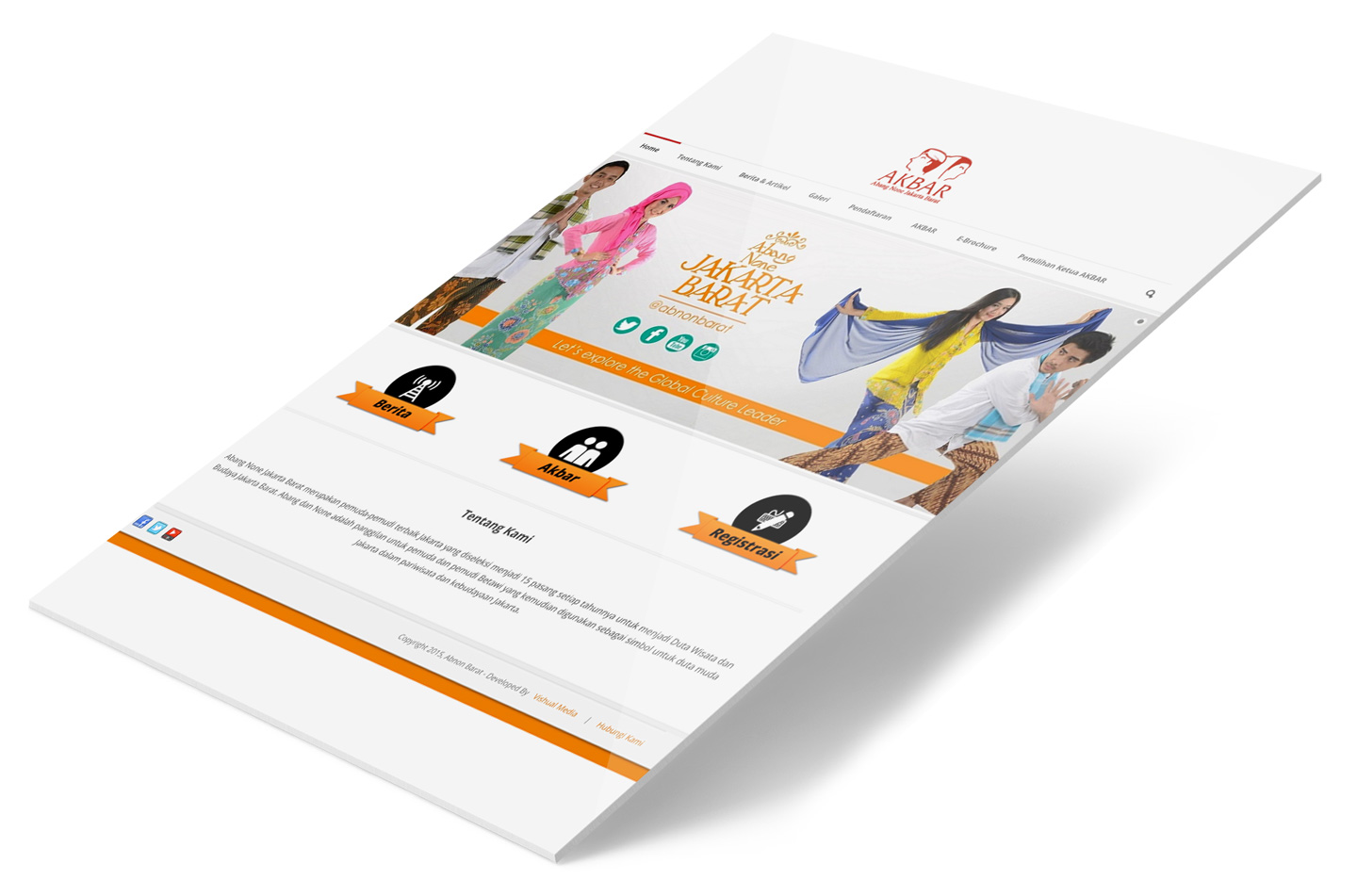 Abang None Jakarta Barat is the best young people of Jakarta selected to 15 pairs every year to become West Jakarta Tourism and Culture Ambassadors. Abang and None is a call for Betawi youth and young women who are then used as symbols for Jakarta's young ambassadors in tourism and culture. As a representation of the younger generation of Jakarta, Abang and None have a term of 1 (one) year in carrying out their mandate in West Jakarta. Abang and None will be tasked to assist officials in attending ceremonial government activities. Not only that, with all the abilities and talents possessed, Abang None also has an obligation to contribute actively in the community in its duty to preserve and promote the tourism and cultural potential of DKI Jakarta, especially West Jakarta.
Client: Abang None Jakarta Barat
Specification: CMS WordPress.
URL: http://abnonbarat.org